Alan Shearer's extraordinary assertion on Match of the Day that "we don't really know much about Hatem Ben Arfa" has rightly earned him plenty of criticism (although Jonathan Liew's widely circulated piece for The Daily Telegraph undermined itself with some childish jibes about his appearance), but just how easy is it to dig up information about Newcastle's latest Gallic dribble merchant? Football Further decided to investigate.
1. Wikipedia
Journalists are right to be wary of Wikipedia (as anyone who's ever heard of the Wanky Balls music festival can testify), but a quick glance at Ben Arfa's Wikipedia entry would at least have given Shearer cursory familiarity with his background. Potential factual inaccuracies notwithstanding, Wikipedia tells us: that Ben Arfa was born in the Paris suburbs in March 1987, to a Tunisian father and French mother; that he spent three years at the Clairefontaine academy (where he was filmed having a heated row with Abou Diaby); that he has played for Lyon and Marseille, contributing to five Ligue 1 title successes; and that he has represented France at every youth level up to the senior side. A picture is emerging.
2. Background reading
Ben Lyttleton's recent article for Sports Illustrated delves deeper into Ben Arfa's character, highlighting the behavioural problems that have made him such a consistent source of controversy during his career to date and detailing how a succession of well-regarded coaches have failed to get the best out of him.
3. YouTube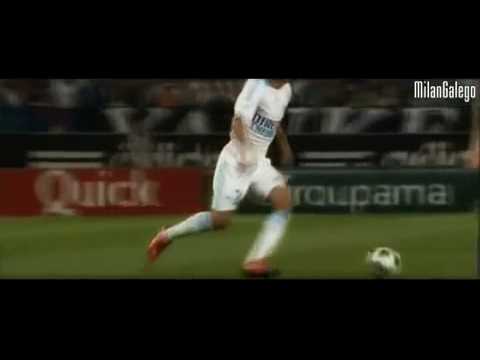 A typical YouTube compilation, replete with obligatory hip hop soundtrack, reveals what kind of player Ben Arfa is: a nimble, technically accomplished, left-footed winger or attacking midfielder, fond of step-overs and nutmegs but occasionally prone to over-elaboration. Other YouTube videos showcase his vision and passing ability, while his goal for France in their friendly with Norway in August demonstrated how well he strikes the ball. It's no substitute for watching him in the flesh, but it does at least provide a general idea of how he operates on the pitch.
So, three clicks, 15 minutes' work and a fairly broad grasp of Ben Arfa's background, reputation and playing style. And that's even without the BBC's extensive research machinery at your finger-tips (or a six-figure salary pricking your conscience).
11 Responses to "An Idiot's Guide to Hatem Ben Arfa"