Thirty-one long but largely uneventful days since the end of the World Cup, Football Further is back; hopefully looking a bit more pleasing on the eye than in its previous incarnation.
The site has had a makeover, but the principal reason for its existence remains the same: to peer beneath the bluster and the hyperbole in the hope of arriving at a better understanding of how football works on the pitch.
Aside from the sustained focus on tactics, the most notable new feature is La semaine en France, which – as its rather perfunctory title suggests – will be a weekly round-up of the week's major stories in French football presented in thoughtfully digestible form every Friday.
By way of preface to the season ahead, here's a completely irrelevant but nonetheless absolutely exquisite video featuring Andrea Pirlo, Roberto Baggio and one of the most delectable first touches the game has ever seen: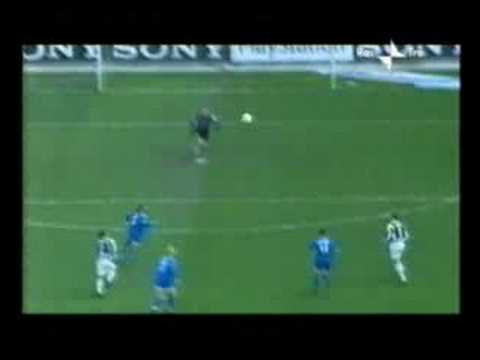 Meanwhile, my most recent piece for When Saturday Comes, on the winds of austerity sweeping through Ligue 1, can be found here.
13 Responses to "Football Further reloaded"