The qualifying draw for Euro 2012 provided fans of the Welsh national side with hope and fear in roughly equal measure.
Fear because England are one of the best teams in the world, Switzerland have qualified for the last four major tournaments in a row and because their group is statistically the tightest in terms of world rankings out of all eight qualifying pools. Hope because, although top spot is out of the question, Switzerland are a far from terrifying prospect, Bulgaria are not the side they once were and Montenegro – despite boasting the mouth-watering pairing of Mirko Vučinić and Stevan Jovetić in attack – picked up just a single victory (over Georgia) in their World Cup qualifying campaign.
Hope also because, thanks to the emergence of a glut of exciting young players, Wales are approaching a qualifying tournament with more than the usual familiar blend of outright dread and trepidation. "If Wales have those aspirations [to qualify] then they need to be beating the likes of Switzerland, Bulgaria and Montenegro, certainly at home, and getting something on their travels," said former skipper Gary Speed this week.
The task now confronting coach John Toshack is to combine the resources at his disposal into a team capable of mounting a sustained challenge for a qualification berth. His attempt to do so during Wales's ill-fated bid to reach the 2010 World Cup was an almost unqualified failure.
One factor that repeatedly appeared to hamstring Toshack's side was his anachronistic fondness for the 5-3-2 formation. It is difficult enough for players in their late teens and early twenties to adapt to international football without the additional burden of familiarising themselves with a system that is more often than not completely new to them. Furthermore, flooding the team with defenders when Wales have so much talent in their midfield ranks appears somewhat counter-intuitive.
Wales began the World Cup campaign with a back four and a five-man midfield but following the demoralising 2-0 home defeat to Finland last March, the five-man defence came back and stayed back – even for away games against Azerbaijan and Lichtenstein.
Against teams playing 4-3-3 or 4-2-3-1 with creative wide players, Wales have to drop their wing-backs back into defence, which negates their attacking contribution completely and allows the opposition's full-backs to advance. Similarly, a three-man defence marking just one central forward leaves two defenders spare.
One beneficiary of the system, however, was Gareth Bale, frequently the team's most productive attacking outlet on the left. His best performance came in the 2-1 defeat to Russia in September 2008, when Wales set themselves out in a 4-4-1-1 and he started at left-back. He set up Joe Ledley for Wales's equaliser – after streaking into the box down the right flank – and was a constant threat with his rampaging runs from deep.
Laugh if you must, but Bale can be to Wales what Maicon is to Brazil. He has the engine, the pace, the skill and the crossing ability to patrol the left flank on his own and the team must be set up to allow him to do so without worrying about the space he's leaving behind him.
Bale was able to break forward against the Russians because he had Ledley on hand to cover for him and a deep-lying midfield pair of Carl Robinson and Carl Fletcher protecting the defence. Both Robinson and Fletcher have since retired and Wales now suffer from a dearth of genuine holding midfielders.
The other problems affecting Wales – aside from an obvious paucity of top-level talent – are the lack of any proven right-sided attackers and, conversely, a surplus of players who like to attack from the left. Bale and Ledley can both play wide left, Jack Collison often features there for West Ham and Craig Bellamy is enjoying the season of his life in a left-wing role at Manchester City.
The difficulty facing Wales is that all of these players need to be accommodated in the same team. It's not a case of finding the best players to fit the system. With so few players playing regularly at the highest level, Premier League-quality substitutes are a luxury Toshack can ill-afford.
One option (see right) would be to select a five-man midfield with Bellamy operating as a lone forward. Bale's foraging runs can be covered by Ledley, with Collison and Wolves' David Edwards breaking from midfield to exploit the space created by Bellamy's lateral roaming.
Aaron Ramsey's future will surely see him deployed in the advanced role currently practised by his Arsenal team-mate Cesc Fabregas, who says he already fears losing his place to the 19-year-old. For Wales, though, he is too important to be stranded upfield waiting for passes from his colleagues. Fielding him in an Andrea Pirlo-style regista role in front of the defence ensures he sees plenty of the ball, while Ledley, Collison and Edwards all possess enough industry to support him defensively.
Simon Davies of Fulham adds experience to a youthful midfield. He, too, can attack and defend and his presence on the right would allow whoever is selected at right-back out of Hull's Sam Ricketts and Nottingham Forest's Chris Gunter to push forward with confidence.
Davies, though, has struggled with injuries of late and – particularly if the recent examples of Fletcher, Robinson, Ryan Giggs and Jason Koumas are anything to go by – cannot be expected to carry on forever. In any case, he will be 32 by the start of Euro 2012.
An alternative, more attacking option (see left) replaces Davies with striker Ched Evans, who proved his qualities at international level with a clever backheeled goal on his debut against Iceland and has gained invaluable first-team experience since he moved to Sheffield United from Manchester City last summer.
With Evans leading the attack, Bellamy is free to resume his left-wing role and can drop deep on the left flank in the defensive phase to replicate the 4-5-1 shape of the first system. Collison has to shift across to cover the right flank but, as his club coach Gianfranco Zola observed last season, he is more than capable of adapting.
"I'm sure I could play Jack Collison up front or right at the back, and he could still produce good results for the team," Zola said.
In Wayne Hennessey and Boaz Myhill, Wales possess two goalkeepers who ply their trade in the English top flight. Aston Villa's James Collins forms part of the meanest defence in the Premier League and Swansea City centre-back Ashley Williams could well find himself playing at the same level next season if the Swans' current form continues, making him a likely long-term replacement for the injury-blighted Danny Gabbidon.
"There is some fantastic talent in the squad, some really big stars in the making," Collins said in September. "So the quicker we can start performing for Wales as a team the better. The youngsters have to start taking responsibility and turning promise into victories."
A tiny pool of sufficiently capable players means Wales are more reliant on luck with form and injuries than the top international sides, but Toshack's brave decision to give youth a chance when he took over in 2004 is bearing fruit in a fashion that is impossible to ignore. A first-choice XI composed entirely of Premier League regulars is tantalisingly close and there are talented youngsters such as Reading striker Simon Church (21), Swansea pair Joe Allen (19) and David Cotterill (22), Cardiff's 18-year-old right-back Adam Matthews, Leicester's Andy King (21) and Wolves centre forward Sam Vokes (20) winning plaudits in the lower leagues after earning their international spurs with Brian Flynn's over-achieving under-21s.
"With the young players we've got coming through we've got a chance. If they could stick together, they could be there for the next 10 to 12 years, which is remarkable really," says Speed.
A decent stab at qualifying for Euro 2012 is all that the fans can realistically hope for this time around but by the time the 2014 World Cup finals in Brazil get under way, Ramsey will be 23, Bale 24, Ledley 27, Collison 25, Hennessey 27, Gunter 24, Edwards 28 and Evans 25. Wales expects…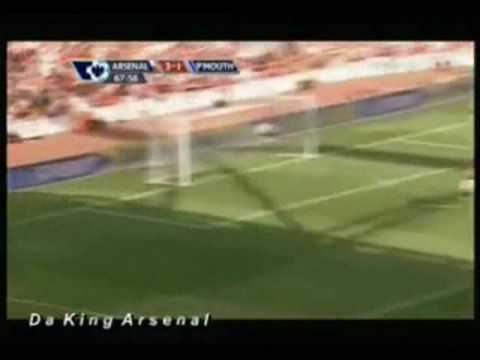 5 Responses to "Tactics: Bale, Ramsey central to Wales's bright future"